It all started with a Dog.
Big Borky is a wellness company that strives to help all animals live full and rewarding lives.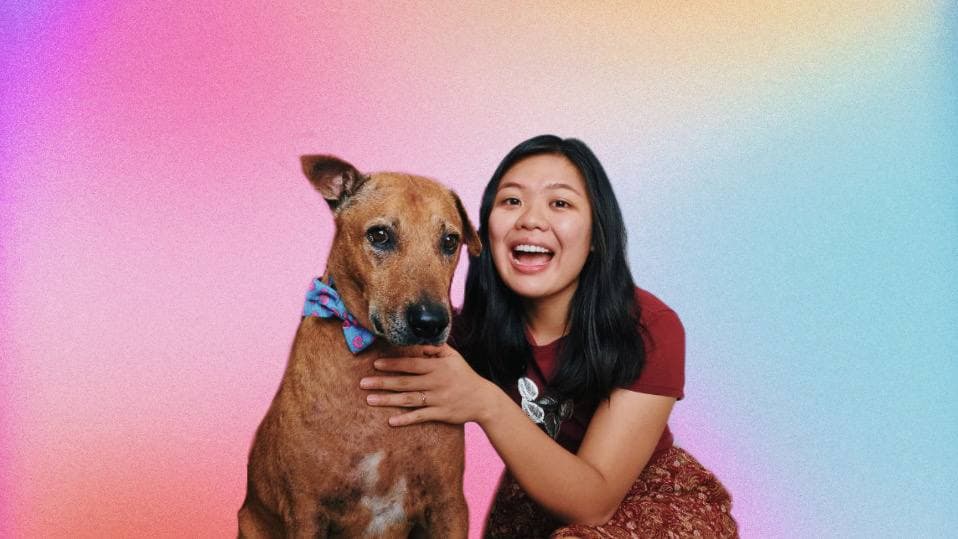 Why we got started
They say getting a dog changes your life. I definitely wasn't expecting to get a business idea from mine.
Our Dog, Satay, spent a tough decade on the streets and doesn't have the best health. He has skin problems, achy joints, and a weak bladder.
What frustrated me the most was the search for a good bed (in his size) to keep him healthy, that wasn't a pain in the butt to clean.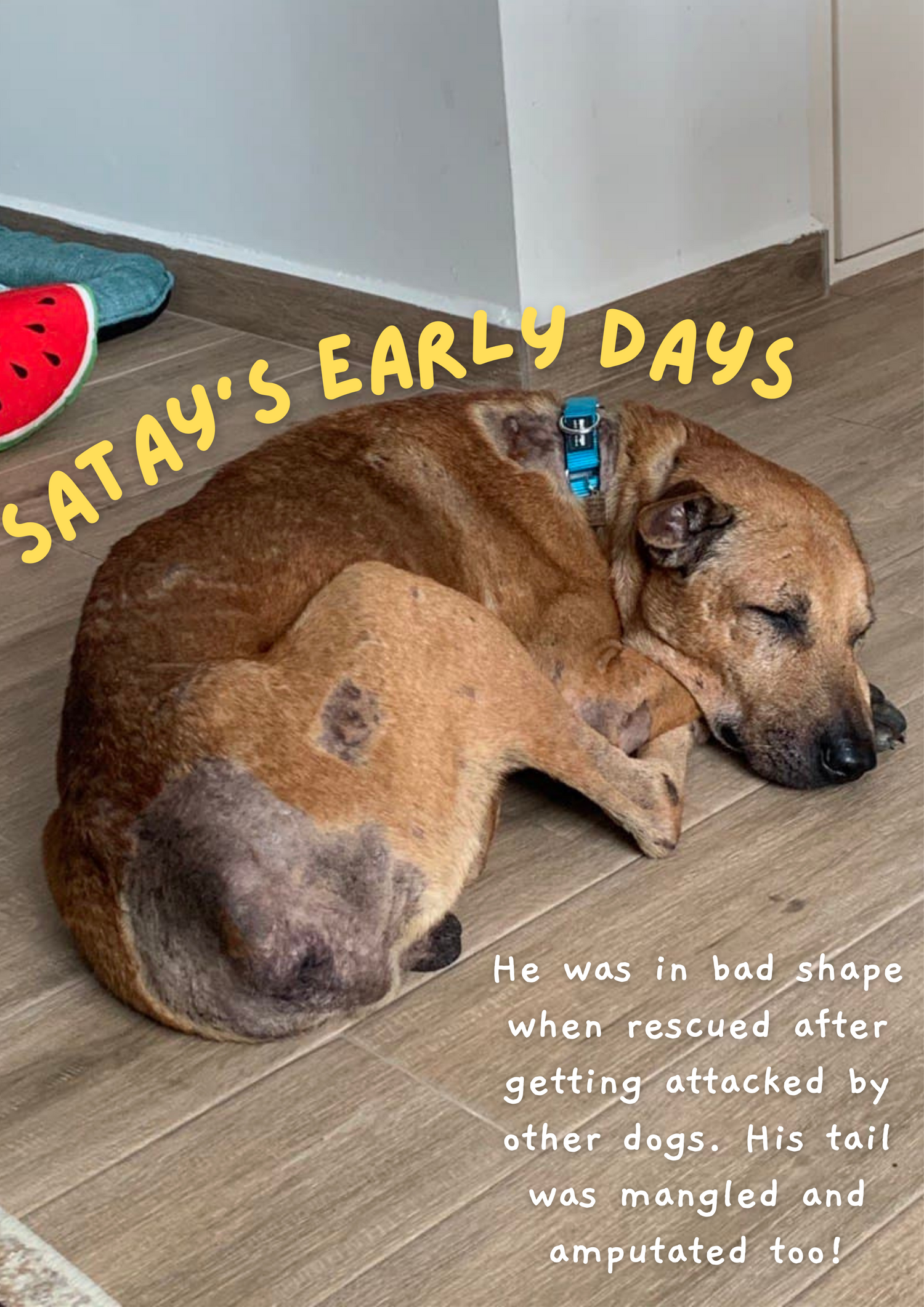 For doggos and humans
Satay's poor skin condition meant we were dealing with smelly, bloody sheets. We needed a thick enough bed to cushion his ageing joints. His elderly incontinence gave way to frequent pee accidents. Our previous bed soaked up pee like a sponge.
I was frantic trying to wash the pee stains off his bed. I cried when the weather wouldn't cooperate on laundry day. His bed couldn't even fit well in my washing machine. Surely there had to be a bed that was good for dogs, but good for humans too, right?
And that's when I realized - As humans, we change our bedsheets frequently. We don't throw the entire mattress out if it gets soiled. But for dogs, the expectation is to get a bed for cheap, and replace it if it gets too dirty to clean. Why couldnt't we have quality, easy to clean beds for dogs too?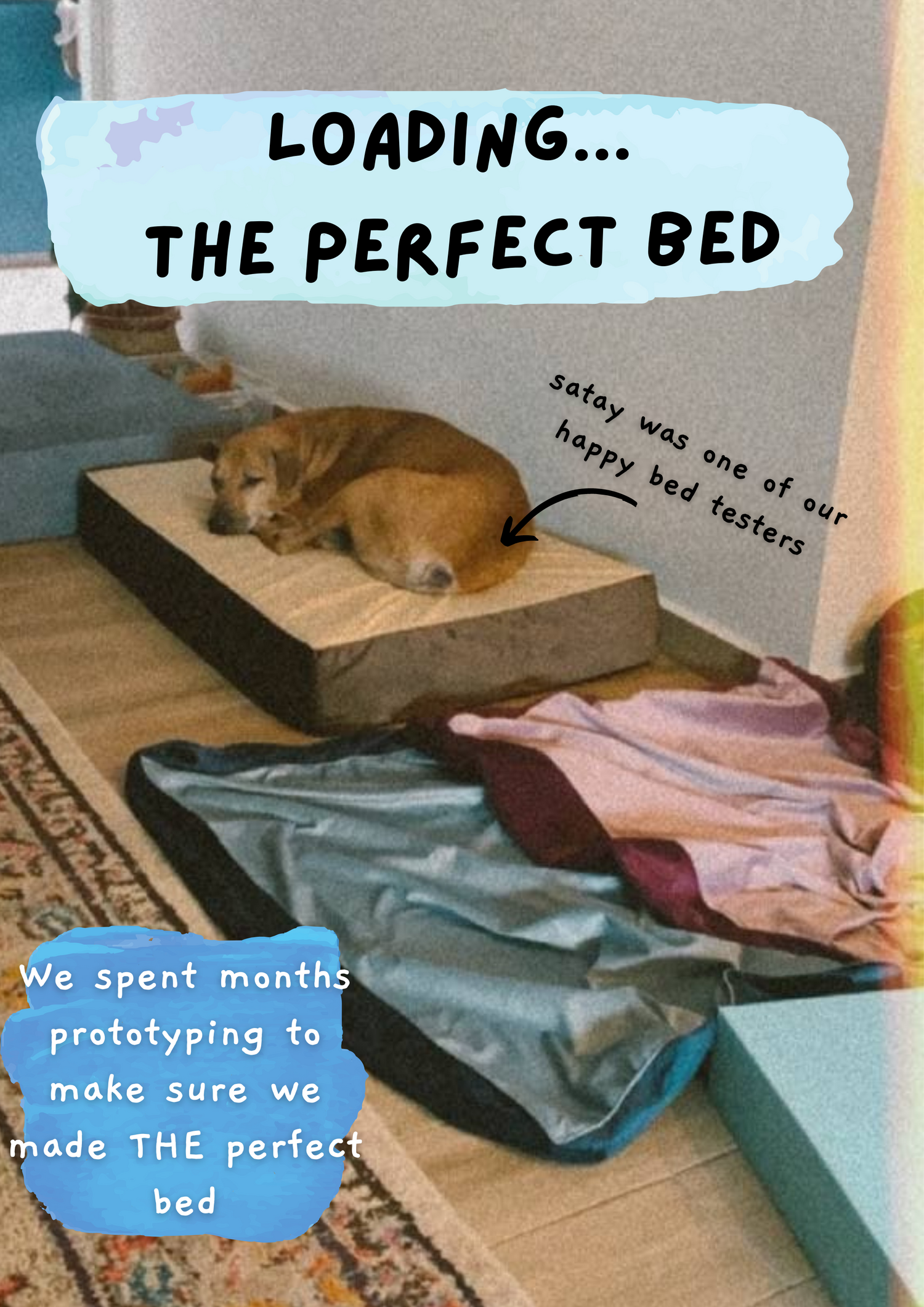 The design process
With my experience, I knew that dog beds could do better. And so we got to work.
We were looking for a bed that was orthopedic - it had to give dogs sufficient support (Satay's old dog mat wasn't helping his old joints). I wanted a bed that had removable bedsheets so that cleaning up after your dog wouldn't be a hassle. Lastly, a waterproof mattress protector sounded perfect - No more worrying about accidents ruining a perfectly good dog bed.
And so, after 6 months of prototyping we have finally found The Perfect Bed. Not just for your dog, but for you too.
We hope you like it as much as we do!
Love all animals
We were lucky to find Satay. And Satay was lucky he got rescued when he needed it the most. But there are tons of other animals lout there who still haven't found the love they deserve.
That's why Big Borky is on a mission. A mission to give back to animals who need love the most. We pledge 10% of all profits to needy animals and shelters.
So all animals get to live full and rewarding lives, even if they don't have a forever home